In the world of SEO, change is obvious. With Google making algorithm changes every year, it is important to keep up with these trends. Failing to keep up these trends can prove to be very costly for any business professionals.
Leading SEO agency feels that in the realm of SEO, both informative and bad information are available for internet users. Often, it has been seen that business owners often make use of outdated SEO habits. Following these habits can be very harmful for a business as it can affect its ranking across the SERPs. The ranking gets harmed because Google's algorithm changes can create a great impact on the rank because of using the outdated SEO habits.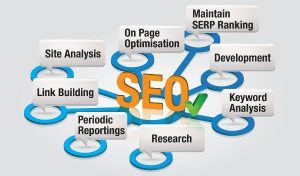 Bad Habit of Photographers Need To Avoid
For photographers, just having a website is not enough to create a strong online presence. They need to optimize it for target audience as well as for search engines.
Photographers who plan to hire an SEO agency for ranking their site, needs to ensure that the SEO professionals they are hiring don't make use of bad SEO habits. Even if one don't want to hire a SEO firm and want to do SEO on their own, they need to avoid these following habits. Take a look below:
Posting Too Much of Content on Homepage
Google has drifted from calculated keyword implementation to valuable content for websites. This means websites that are ranking in the top slot of SERPs for any keyword is because of rich content usage.
Well, SEO agency feels that it's slightly a wrong conception. Google algorithm considers the value of content is by monitoring the behavior and interaction of visitors. If all informative content is placed on homepage then audience after going through the information will move away from the site. This can lead to a high bounce rate and Google might consider the content to be less valuable. Offering links to the landing page as well as other pages can be done provided the content is very valuable.
No Link Building Strategy
Photographers who are having a website should not only focus on on-page optimization but also on off-page optimization. Through off-page optimization, any SEO agency can focus on link building strategy. Through link building, photographers can ask other websites to link to their websites. It can be possible if the content in which link is provided is valuable one. Photographers can get quality links to their website through guest blogging.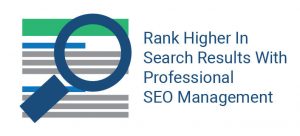 Not Enough Content Rich Page
Placing too much of content on the home page is not a good idea. Also, having less content for a website can be harmful for photographer's website. It is important to learn about target audience and apart from using blog for posting previous work, creating blog post that answer the queries of audience can go a long way. Blogs using different keywords can rank well and Google can also find about it easily for users.
Any SEO agency can tell that website owners need to educate themselves on the SEO technique that would help a site to rank well across SERPs.  If photographers make effort to remain informed about the SEO habits, they don't need to turn back.