We work with clients to create beautiful looking and functional websites which are fully responsive and mobile friendly. We use a range of platforms including WordPress, Joomla, Drupal to build secure sites for a range of businesses. We provide world class support for every solution we sell. At Web4mobile, we believe in using the latest tools and technologies to help clients grow their businesses.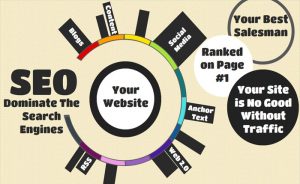 What is SEO? Search Engine Optimization is an organic way of making sure your website ranks as high as possible on Google, Bing and Yahoo. Web4mobile use the most up to date methods to increase your website rankings to help grow your business. Using methods such as link building, press releases, blog promotion and back-linking, we create a buzz about your business via your website.
If you want to reach your audience in a a direct and dynamic way, you need an Smartphone App for your business. An App is a smart tool for your business, companies can reach out to app users via direct messaging, coupons, in-app loyalty cards, social media links and much more. We create beautiful native apps which we upload to the Apple and Google stores, we help you promote your apps to ensure you spread the word about your business.
If you are struggling to create content for your social media profiles, we have a solution for your business. Web4mobile will post to your social media accounts every day to ensure you are staying relevant with your audience, we can handle your Facebook page and also post to Twitter, LinkedIn and most of the major Social Media platforms. With weekly reports to keep you up to date with how you are performing and tweak your social campaigns to suit your goals, we also add Google Analytics and Webmaster reporting into the mix to ensure you have a dynamic overview of your website's performance.
Over 50% of all internet search traffic comes via mobile devices – Google Research. If your website is not mobile friendly you are missing out on the mobile revolution. In today's connected world it is essential that your business can be accesed at any time on multiple platforms. We create beautiful and functional mobile websites and apps, call us today for a free consultation,